Dred mobile self-propelled system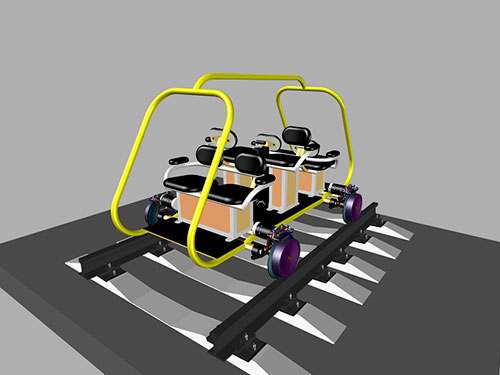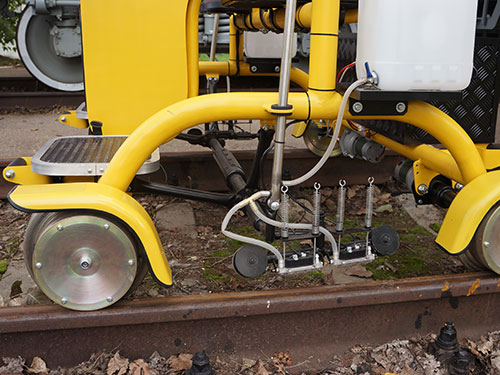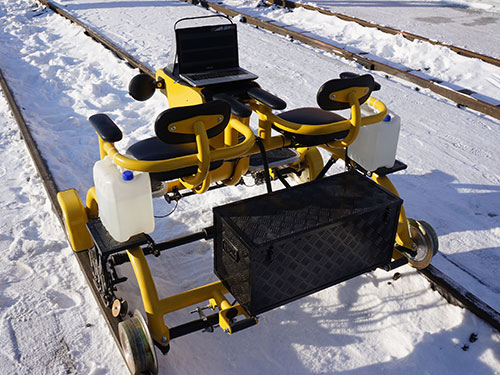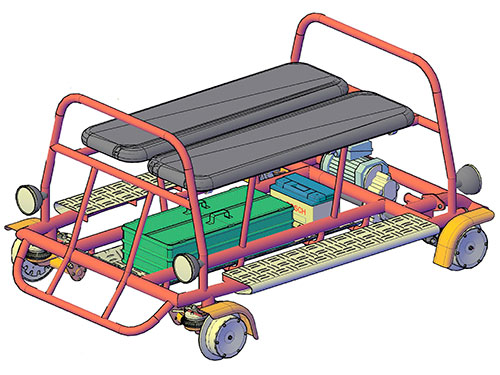 This recent solution by TVEMA helps to solve a range of tasks to ensure safety of facilities of the city transport infrastructure, railways, metros, and industrial railway enterprises. DRED provides comprehensive diagnostics of short track sections at a speed of up to 20 km/h.
The compactness of the device facilitates easy control, and its versatility ensures the simultaneous solution of several problems. DRED can be operated at ambient temperatures ranging from - 20°С to + 50°С.
Depending on configuration, the system provides the following functions:
- non-destructive (ultrasonic) testing of rails;
- comprehensive inspection and automated evaluation of the track geometry (width, level, alignments, sag);
- inspection of long irregularities in plan and profile;
- inspection of longitudinal profile;
- inspection of longitudinal track profile inclination in the wavelength range above 300 m;
- inspection of short irregularities at the rail tread;
- comprehensive inspection and automated evaluation of the rail geometry (horizontal and vertical wear, cant, and rail tread slope);
- inspection of clearance profiles, including tunnels, bridges, and equipment;
- inspection and automated evaluation of geometrical position (vertical, horizontal) of the conductor rail;
- comprehensive video monitoring of infrastructure facilities;
- rail lubrication;
- treatment of ballast prism with herbicides;
- prompt transportation of track repair crews and required process equipment and tools to the site of scheduled and emergency repair works.
DRED system can be additionally equipped with a trailer which can double the system capacity up to 1000 kg.
DRED provides hardware and software processing of control signals for track sections inspected, their logging and collection for long-term storage and subsequent analysis, as well as registration of travel data.
The system provides diagnostics for rail types R50, R65, R75, UIC54, and UIC60 laid on a wooden or reinforced concrete base in a railway track with 1000, 1435, 1520, 1520, 1676 mm gauge (depending on version).