Non-destructive testing and technical diagnostics laboratory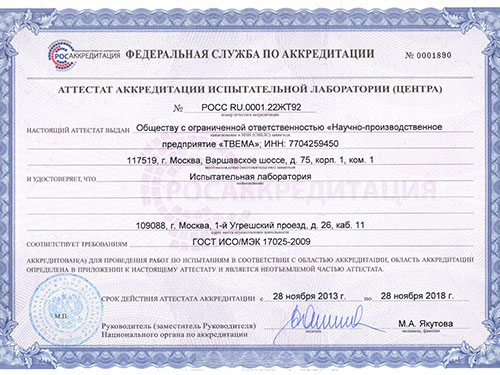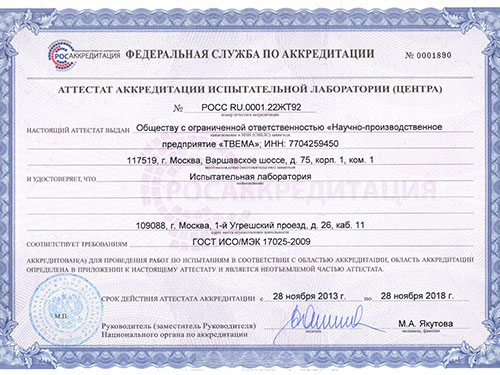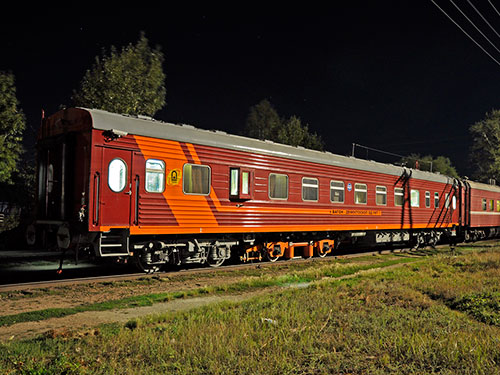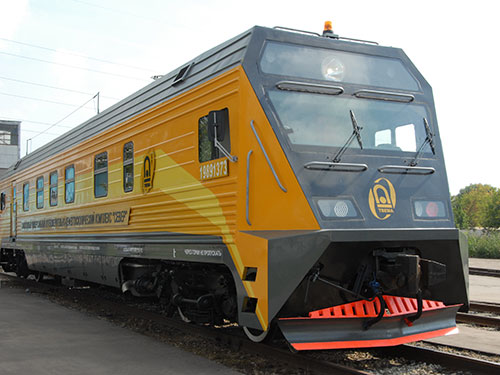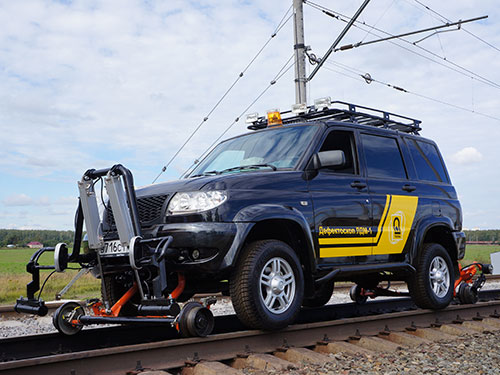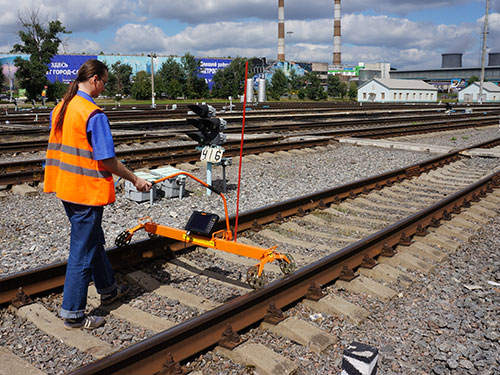 Safe operation of the railway transport is largely determined by the technical condition of the entire railway track. The key elements of the trouble-free operation of the track include non-destructive testing of the rails and track geometry measurement.
Since 2007, TVEMA provides its customers with the complete range of technical diagnostics services for the railway infrastructure facilities.
The Company business unit – ООО Research and Development Enterprise "TVEMA" (R&DE "TVEMA") and The Laboratory of Non-Destructive Testing and Technical Diagnostics (LNDT&TD) established on its base are ready to perform rail inspection and track geometry measurement for all industrial organizations which have special-purpose and spur tracks including for the enterprises of ОАО Russian Railways.
LNDT&TD is accredited by the Federal Accreditation Service (Accreditation Certificate No. РОСС RU.0001.22ЖТ92) and qualified by the independent NDT laboratory "Sertink" FGAU "NUTsSK at MGTU named after N.E. Bauman" in the unified conformity assessment system in the field of industrial, environmental safety, safety in power engineering and construction (Qualification Certificate No. 61А010971).
The scope of accreditation includes railway rails and switches in operating conditions, common and special-purpose railway tracks.
Basic lines of activity include non-destructive testing of rails and switches in operating conditions, geometry inspection of common and special-purpose tracks.
Independence. LNDT&TD is not affiliated with agencies and bodies of the RF Ministry of Transport, Federal Agency of Railway Transport, or OAO RZD, all of which ensures the independence and unbiased character of inspection results.
Competence and expertise. LNDT&TD employees are certified at Level 2 qualifications in acoustic and visual non-destructive testing methods in compliance with PR 32.113-98 (industrial sector: railway transport, railway rails and switches in operating conditions); PB 03-440-02 (industrial sector: railway transport facilities: spur tracks) in the Certification System for NDT Personnel (SS PNK) and in compliance with the EN 473, ISO 9712, international standard ISO 17025. LNDT&TD employees have a big experience in the subdivisions involved in the railway track diagnostics.
Instrumentation and equipment. All measurement instrumentation, including mobile systems, employed by the laboratory holds registration certificates with the Industry Registry of Measurement Instrumentation Approved for Use in Railway Transport and type approval certificates issued by the Certification Body FGUP "VNIOFRI" and the Federal State-Funded Institution "Certification Register for the Federal Railway Transport" (FBU "RS FZT").
Our regular customers: ЗАО NP "Chelyabinsk Mining Administration, ООО Balakovskiye Mineral Fertilizers, Lebedinskiy Mining and Processing Plant and many other Russian industrial plants.