Overhaul and refurbishment of carriages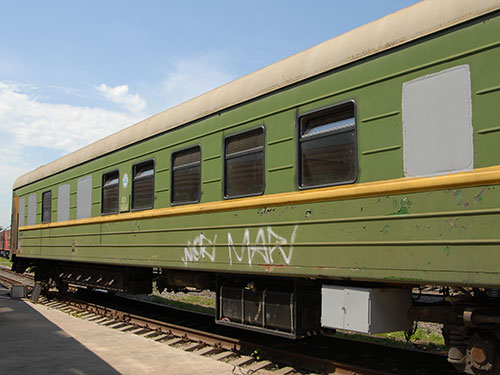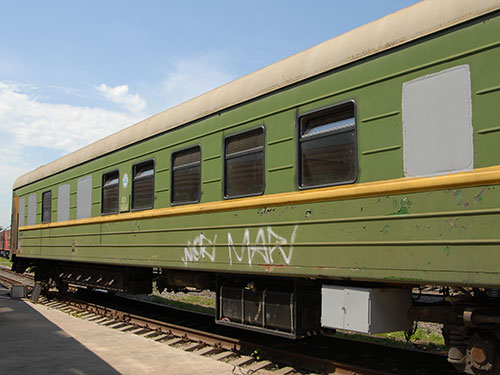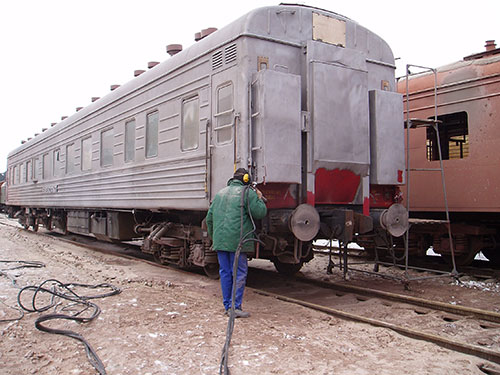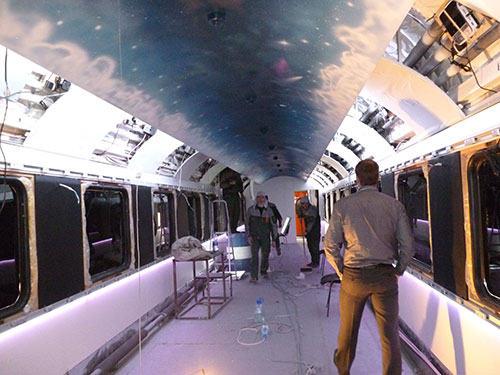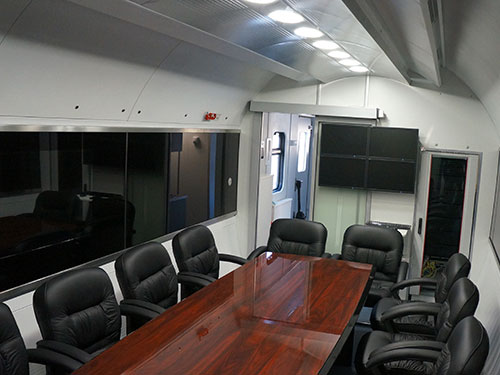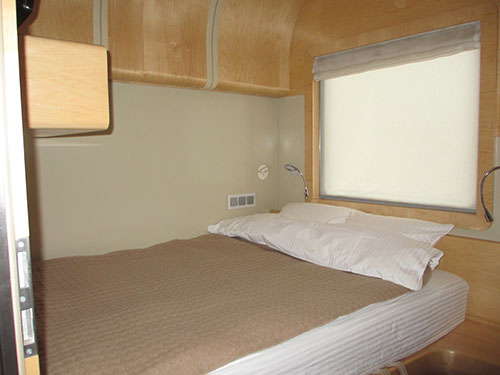 Today, TVEMA specialises in the design, production, and supply of measuring and diagnostic systems for the safety of railway infrastructure facilities. All our products are designed to provide a versatile operation. They can be used both as standalone and integrated solutions to perform one or several types of inspection of various facilities. The systems produced by TVEMA can be mounted on various vehicles including manual diagnostic systems and highly mobile diagnostic trains and laboratories.
Since 2005 the Company provides its customers with the complete range of new services including the overhaul, refurbishment, changing layout and re-equipment of dedicated utility and technical carriages and railcars produced by both TVEMA and third parties.
Following the existing international standards for design and ergonomics and drawing on more than twenty years of experience, the TVEMA specialists design and produce almost any custom-made interior solutions which provide comfortable conditions for the work and leisure of the dedicated carriages' crews and railway management personnel.
The carriages are equipped with composting toilets, state-of-the-art HVAC, lighting, fire-fighting and standalone power supply systems. At customer's request the carriage may be equipped with shower stalls, while the leisure and sleeping compartments may be fitted out with comfortable furniture and all necessary equipment for long-term stays of the crew in a self-contained environment. The work area can be furnished with soft sofas and chairs, a large meeting table, a TV set with DVD player, an audio system, a cooler with hot and cold drinking water, as well as with various household equipment.
At customer's request the following works may be done on the carriage: painting, replacement of inner lining, installation of vinyl windows and internal doors, installation of a diesel generator, replacement of electrical wiring and any other equipment that may be required by the customer, produced both by TVEMA and third parties.
The Company offers its customers turnkey solutions thanks to more than 3000 square meters of its own production facilities with complete manufacturing cycle (furniture, compositional, sewing, mechanical, electrical, welding, and assembly departments). These facilities also include office premises which have all necessary equipment for effective work of more that 200 different specialists.
All vehicle repair and refurbishment works are performed in compliance with the regulations and specifications approved by ОАО RZD (Russian Railways).