Routine maintenance of wagons and automation systems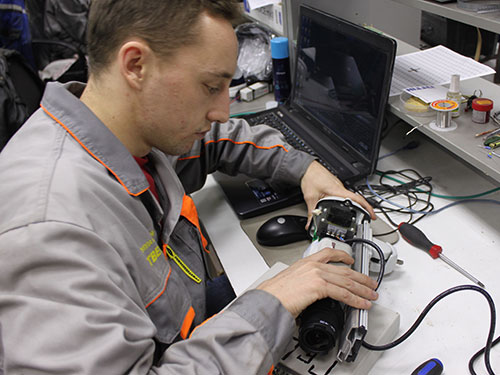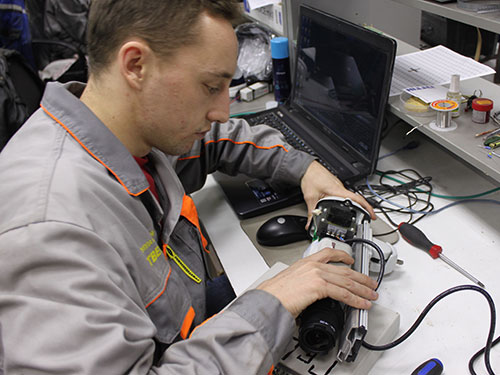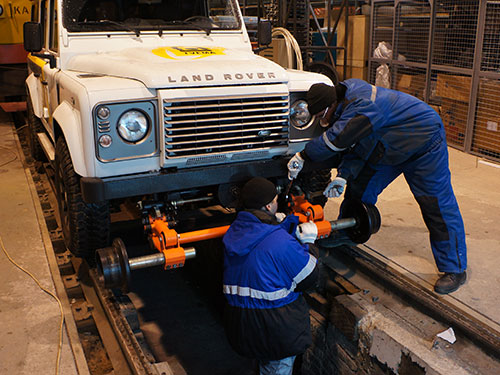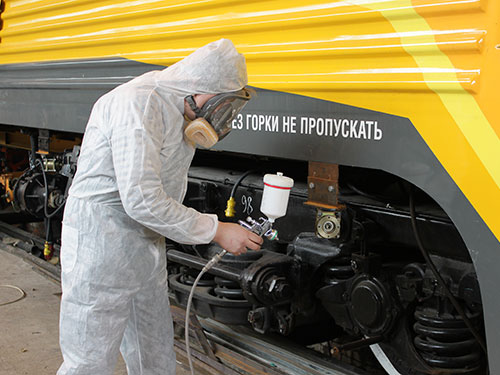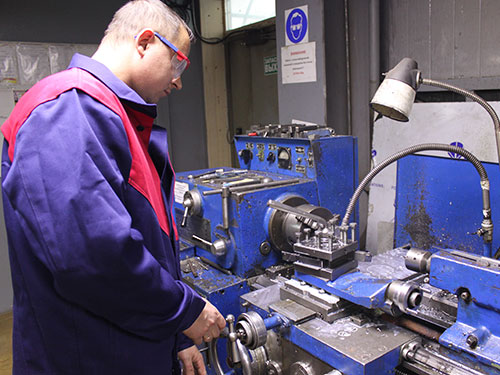 What is meant is, first of all, establishing in a modern enterprise of warranty and post-warranty service, spares procurement, as well as arranging joint or cooperative production. TVEMA has been committed to this strategy for more than 20 years.
The company's management strives to build its marketing strategy in a way ruling out to sell its articles without technical support. Today, for more complete customer satisfaction, TVEMA offers a line of services aimed at obtaining the best efficiency from use of its products. At present, the Company has implemented a complex system of warranty and maintenance services for all produced articles in accordance with the "Regulation for the system of maintenance and technical servicing, calibration, scheduled preventive maintenance, upgrading, instruction and certification of the TVEMA's personnel, responsible for diagnostic equipment" approved by ОАО RZD (Russian Railways).
Each year the commercial department of the company performs an analysis of the instrumentation produced and the equipment in operation.At the end of the year, the schedule of preventive and running maintenance for the next year is drafted and distributed, along with the draft contracts to permanent way departments and diagnostic centres of railways, and to the transport departments of industrial facilities. The Company specialists provide high quality and timely warranty service and, in case there is a signed contract with the customer, post-warranty service of systems and equipment. This envisages either delivery of the equipment to a service centre or site visits by specialists to adjust, maintain and repair the equipment, update the software and procure necessary spares. In case when a customer has contracted for the Company's servicing, the warranty period is extended for a period of 1 to 3 years. For the customer's convenience, a program of spares and equipment procurement through SAP R3 of Roszheldorsnab (Russian railway central procurement agency) is envisaged. In case a customer employs a lot of equipment from TVEMA, regional service centers may be established. As an example, TVEMA provides the running maintenance of rail lubrication vehicles which were produced under a resource conservation program in the period from 2011 to 2013. Thus, 52 carriages are currently used on 8 railways (branches of ОАО RZD) where 35 of them are operated on the railways of the Eastern region. For their repair and running maintenance, in 2012 the Company established a service center in Irkutsk with the branches in Chita and Khabarovsk.
In addition, TVEMA offers all customers the possibility to become the manufacturer's service partners. The practice of rendering such services on an outsourcing basis gives a number of advantages to both the supplier and the customer of the products. In 2013, together with ОАО RZD (Russian Railways) such experiment for provision of this service was launched at Gorkovskaya Railway. The outsourcing basis may be also very helpful and useful in the future for rendering consulting or technical audit services for the existing NDT system of an individual railway.
The Company's quality management system is certified according to ISO 9001 and International Railway Industry Standard (IRIS), thus confirming the outstanding properties of our products that the end-users can enjoy. It's worth noting that around one million companies are certified according to ISO 9001 globally, while only 600 firms in 38 countries are IRIS approved.
The Company believes that all these components constitute a new comprehensive approach to provision of safety of the railway infrastructure and they will help it to reach a new level of international standards, implement a modern business model and attract new investments.