«CASCADE» integrated automated system for combinatorial data analysis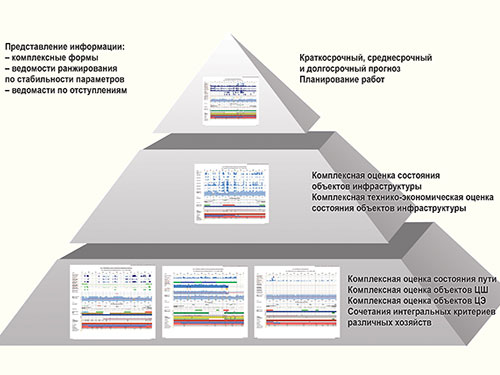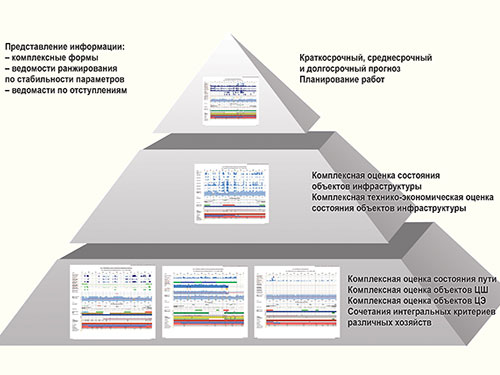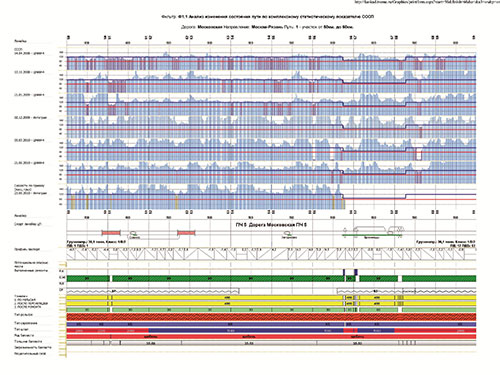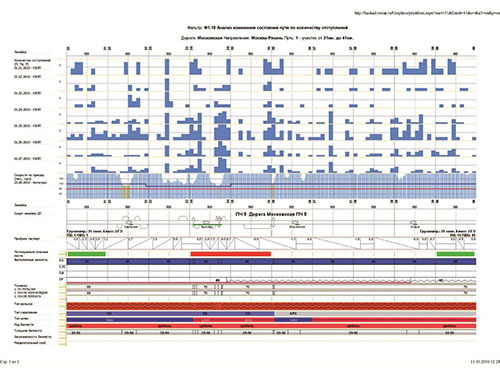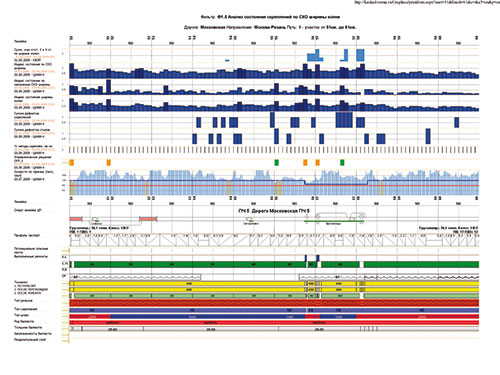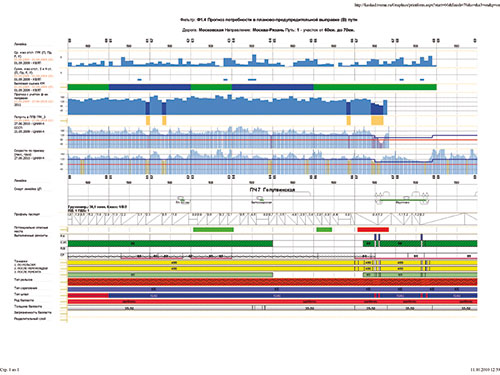 «CASCADE» is one of the subsystems of the operational infrastructure Condition Assessment and Forecasting System (Russian acronym - SOPS).The latter, in turn, is included in the United Corporate Automated Infrastructure Computer-Aided Management System (Russian acronym - EK ASUI). At the same time, this system may operate in stand-alone mode on the base of its own server.
«CASCADE» provides for joint processing of the information received by various automated inspection equipment: MFV, MTKP, KVL-P track geometry vehicles, TsNII-4 track inspection stations, «INTEGRAL» and «ERA» diagnostic systems.
The primary outcome of such processing is a comprehensive multi-factor analysis and assessment of rail track condition and its variation in time. All unstable and problematic sections are revealed in timely fashion, highlighting high probabilities of an abrupt deterioration of the track condition or an impending failure. In its turn, revealing marginal conditions makes it possible to forecast the appearance of track failures and defects and to schedule the appropriate preventive measures ensuring operability. Finally, one may reveal the track sections, which most require repair.
All information dealt with by «CASCADE» is displayed in the form of standard (preset) and arbitrary graphic forms. These graphic forms serve as one of the primary tools for comprehensive assessment of railway track conditions and maintenance presenting these parameters statically, dynamically and in the form of a forecast. Management decisions made on the basis of such multiple factor analysis are also presented graphically.
All tasks are performed by «CASCADE» according to modern methods of analysis, assessment and forecasting of the railway track and infrastructure facilities material condition developed jointly by TVEMA and VNIIZHT specialists.
In its functions and purposes, CASCADE software suite is the Russian counterpart of such systems as Railgraph, ЕNSСO, TIPS, TDSS from US, Tracs from Netherlands, TMS from Canada, Ecotrack from the EU, IRISsys from Germany and IFS from Sweden.