High-speed system for ultrasonic inspection of rail condition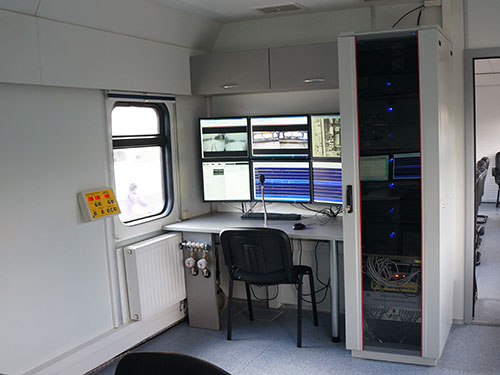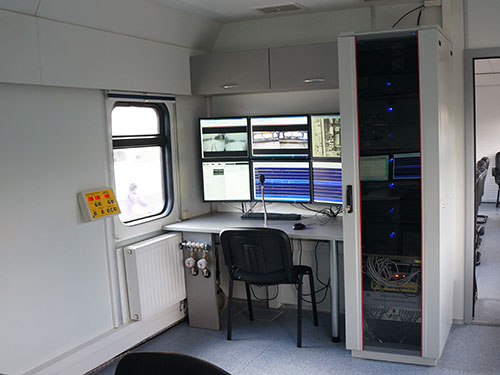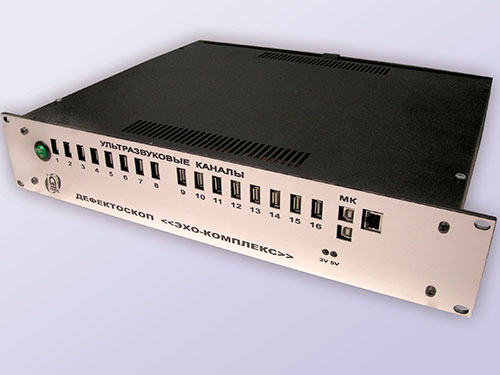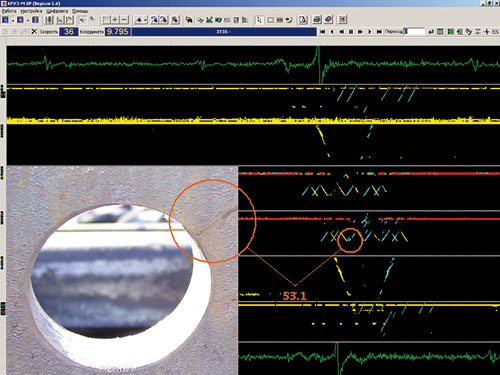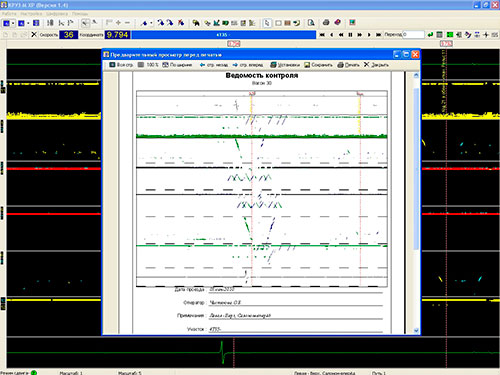 The problems at most railway tracks related to high-speed traffic and the increasing number of train pairs that result in the higher track occupancy rate, as well as cost analysis show the feasibility of using mobile systems as primary diagnostic tools. Over recent years TVEMA has made a major technical breakthrough in terms of development and manufacture of various components for NDT equipment installed on mobile diagnostic systems. This breakthrough has dramatically increased inspection reliability compared to manual diagnostic devices which ultimately made mobile diagnostic systems a number one choice.
In most foreign countries the development of diagnostics directly follows the path of upgrading NDT equipment components installed on mobile diagnostic systems. Manual diagnostic systems are essentially not used. TVEMA is actively engaged in refurbishment of third-party carriages. This is achieved through a flexible architecture of all equipment components developed by experienced engineers who created such various systems as:
• NDT inspection bogie;
• power supply equipment for the systems;
• pneumatic equipment;
• various types of tracking systems;
• skid probe systems;
• contact fluid supply system;
• ECHO-COMPLEX-2 multi-channel NDT analyzer;
• computer equipment and control software;
• ASTRA software for automatic analysis of NDT&TD data.
NDT inspection bogie is installed under the carriage body and is intended for mounting of underfloor NDT equipment.
Power supply and pneumatic equipment provides continuous operation of all subsystems. Tracking systems include both rolling friction systems, e.g. NDT bogie TA-1DI and contactless magnetic systems which operation is based on interaction of magnetic fields of the magnet and magnetized rail.
The latter can be mounted both on a dedicated NDT bogie and on a vehicle bogie. Both types of systems are widely used on the railways in Russia and abroad: in Ukraine, Turkmenistan, China, Kazakhstan and Mongolia.
The application of skid probe systems ensures stable operation even in the harshest climatic conditions. Due to simple design the mounting and dismounting of the acoustic unit and the entire system is very easy.
Short travel time of ultrasonic waves in the protector of the acoustic unit ensures the time aperture sufficient for registration of echo signals reflected directly from the discontinuities over the entire rail height thus significantly improving inspection reliability.
The design of acoustic unit and a wide range of transducers produced by TVEMA facilitate the implementation of any ultrasonic checking pattern conforming to the requirements to defect detection in accordance with normative regulations existing in various countries of the world.
The contact fluid supply system ensures a continuous water supply including heating for performing inspection even in extremely low temperatures.
ECHO-COMPLEX-2 multi-channel NDT analyzer equipped with many ultrasonic channels, its hardware capabilities and control software help to dramatically decrease the impact of unstable acoustic contact and the qualification of operating personnel on inspection results.
This brings to naught the only advantage of wheel-type probe systems – lesser fluctuations of acoustic contact. The software visualises inspection data in accordance with the requirements existing on any railways globally.
ASTRA software for automatic analysis of NDT&TD data provides automatic evaluation of NDT results in accordance with the requirements of national and international standards, and automatic generation of inspection reports.
The system is based on the modular design which ensures very simple mounting of equipment on a new mobile diagnostic system and the replacement of certain components during a carriage or railcar upgrade.